New book highlights 50 years of East Atlantic Flyway Conservation and Research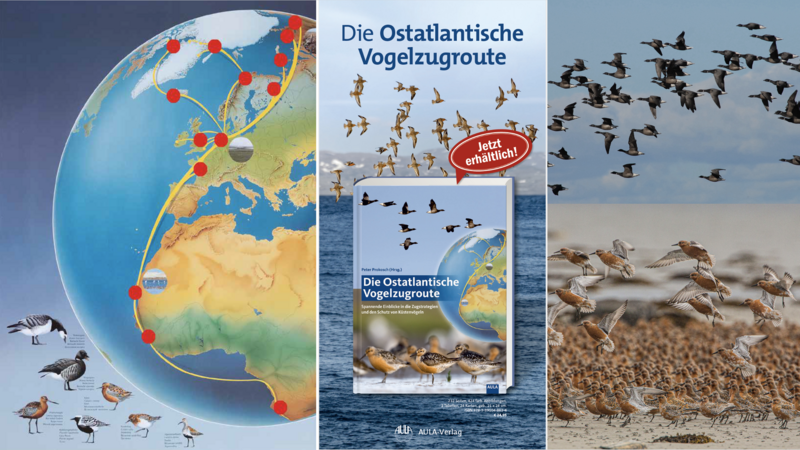 In April 2023, a group of renowned researchers from nine countries met on the Wadden Sea Hallig Langeneß for the "East Atlantic Flyway Week", organised by LT&C, WWF, and Schutzstation Wattenmeer. They reviewed 50 years of conservation successes along this migration route of coastal birds and outlined a book about these exciting stories of the time. The German edition of this book has now been published.
The book "The East Atlantic Flyway of Coastal Birds" provides insights into the migration strategies of shorebirds and allows an intensive look at the stations of their long journey to the African wintering and arctic breeding grounds. It also highlights what international friendships and the intensive exchange of wader and goose researchers can achieve in nature and species conservation.
An English edition is in preparation to be published in March 2024.