Trilateral cooperation and dark sky activities presented at EUROPARC 2023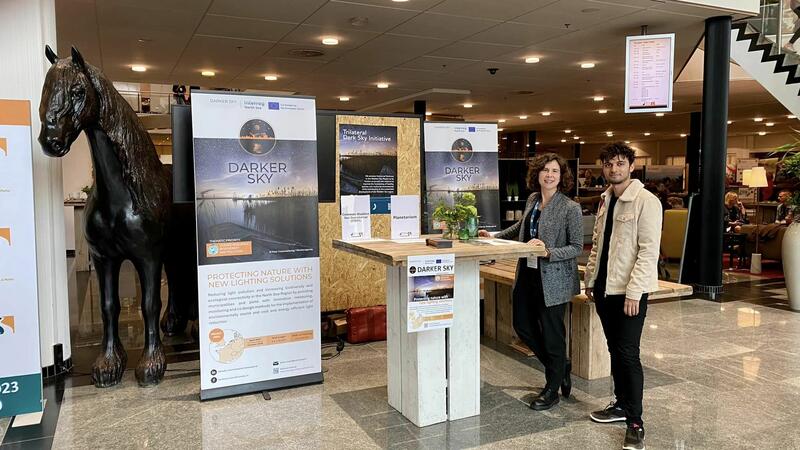 Over 400 participants met from 3 to 6 of October in Leeuwarden, the Netherlands, for the annual EUROPARC Conference under the theme "Tribute to our landscape: where nature and people meet in harmony". Networking, knowledge exchange and discussions on the present and the future of protected areas and Natura 2000 Sites in Europe were at the core of the event.
The Trilateral Wadden Sea Cooperation, represented by the Common Wadden Sea Secretariat, was also present at the Conference. Together with the University of Groningen and the Landmakers Coöperatie U.A., CWSS organised an Info stand on the Trilateral Dark Sky Initiative as well as on the Interreg projects KID and DARKER SKY at the Market Place. Participants had the possibility to have an immersive experience at the mobile planetarium of the University of Groningen.
CWSS further held two Inspirational sessions with the title "The World Heritage - a gift from the past to the future- Wadden Sea, Denmark, Germany, and the Netherlands". In these session the achievements of over 40 years of cooperation were presented and present issues discussed. The audience was engaged in finding common solutions and best practice examples from other protected areas.