Fisheries and shipping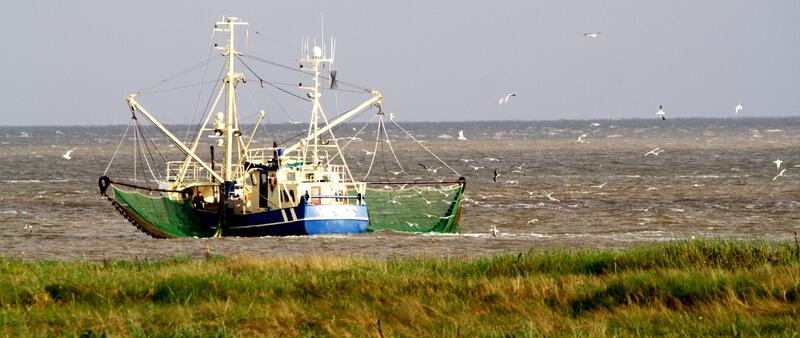 Fisheries
From a commercial point of view, the most important types of fisheries in the Wadden Sea are blue mussel and shrimp fisheries. These fisheries normally operate within twelve nautical miles of the coast and are regulated at national level only within 3 nautical miles. All other regulations have to be made in accordance with the Common fisheries policy of the European Union and are beyond a single state's competency.
Common trilateral policy objectives for fisheries were adopted in the 1991 Esbjerg Declaration and are part of the Wadden Sea Plan. The objectives include the obligation to reduce the impacts on the bottom flora and fauna of the seafloor and to ensure sufficient food availability for birds. In order to implement the corresponding Natura 2000 objectives, a set of principles for sustainable fisheries was developed in close cooperation with the fisheries sector and green NGOs and adopted as "Framework for sustainable fisheries" with the 2014 Tønder Declaration.
---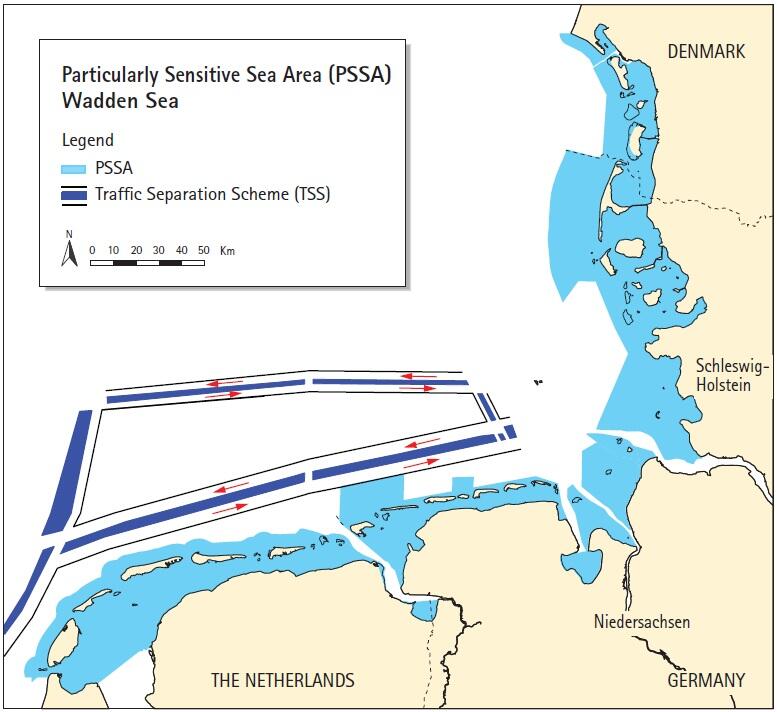 Shipping (PSSA)
The exceptional, highly dynamic and globally significant tidal ecosystem of the Wadden Sea is sensitive to the impact of international shipping. The adjacent North Sea, however, is one of the world's busiest areas in terms of international shipping. Therefore in October 2002, the Marine Environment Protection Committee (MEPC) of the International Maritime Organization (IMO) designated major parts of the Danish, Dutch and German Wadden Sea as a Particularly Sensitive Sea Area (PSSA) following an application of the Wadden Sea States agreed on at the 2001 Esbjerg Conference.
A PSSA is an area that needs special protection through action by IMO because of its significance for recognized ecological or socio-economic or scientific reasons and which may be vulnerable to damage by international maritime activities. In approved areas specific measures can be used to control the maritime activities in that area, such as routeing measures, strict application of MARPOL discharge and equipment requirements for ships, such as oil tankers; and installation of Vessel Traffic Services (VTS).
At the 2010 Trilateral Governmental Conference, Sylt, an Evaluation Report of the Wadden Sea PSSA by the Southampton Solent University was presented. As requested in the Sylt Declaration a vision and operational plans for the PSSA were developed and adopted.